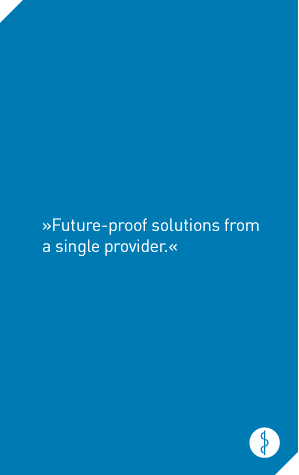 We specialize in the planning, design and construction of hospitals. We work in direct partnership with hospitals and healthcare facilities with the following aims: to construct healthcare facilities, procure cutting-edge technology, organize operational systems, recruit specialist staff, and provide healthcare marketing, quality management and legal consultation services.
Healthcare Facilities: Optimum Patient Care with Outstanding Cost-Efficiency
In Germany, healthcare facilities have to perform well and meet high medical standards. They need to budget efficiently, avoid unnecessary costs and ensure the satisfaction of patients and staff.
GMC can provide top-quality analysis, consultation and staff training at every stage of the construction of new facilities or the renovation/modernization of existing facilities – from initial planning to final construction.
The advantage for you: A single partner with comprehensive expertise to help you make your project vision a reality.
Medical Equipment: Select from Cutting-Edge Technologies
Investment planning in the healthcare industry requires detailed and completely up-to-date knowledge. Our national and international planning perspective covers everything from small hospitals to large university clinics.
Whatever individual requirements you have, we will work with you through the entire procurement process and support you in selecting future-proof solutions.