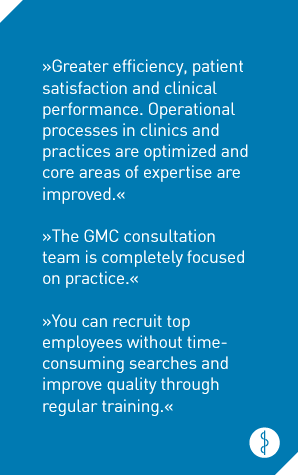 GMC experts support you in improving clinical and administrative processes, no matter how large or small your clinics. We work in partnership with you to optimize all hospital processes, e.g. medical staffing, patient administration, operating theater planning, short-term care, daycare, billing, therapy planning, accounting, inventory management, and many more.
This ensures that medicine, healthcare, administration and technology complement each other perfectly.
Medical Staff: There's No Better Choice
Medical assistants are often the first important point of contact during a patient's treatment. They supervise all the medical processes carried out by doctors during investigations, and play an important support role. Our recruitment specialists can provide outstanding staff for all hospital departments.